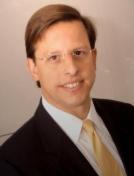 Luis E. Palou Balsa is a founding member of Nolla, Palou & Casellas LLC.  Mr. Palou's practice extends to all labor and employment law matters representing management, including counseling, arbitration and litigation before local and federal courts or administrative forums, employer campaigns in unions' petitions for representation and negotiation of collective bargaining agreements.  He is also experienced in conducting training for all levels of management, human resource professionals, supervisors, and employees.
Mr. Palou is admitted to practice before the U.S. Circuit Court of Appeals for the First Circuit, the U.S. District Court for the District of Puerto Rico and the Puerto Rico Supreme Court.  He is a member of the Puerto Rico Bar Association and the American Bar Association, Section of Labor and Employment Law.
Mr. Palou has argued several times before the Supreme Court and Court of Appeals of Puerto Rico and won cases at all levels, including in labor arbitration, and in litigation through summary disposition, trial and appeal.
Prior to co-founding Nolla, Palou & Casellas LLC, Mr. Palou practiced employment law for over nine years with McConnell Valdés, where he was a Capital Partner at its labor and employment law practice and a member of its Planning and Client Services Committee.  He frequently contributed with articles on employment law issues in newspapers of major circulation in Puerto Rico and with their labor and employment law publication, Labor Perspectives.
Mr. Palou obtained a Bachelor of Science Degree with concentration in Psychology from the Pennsylvania State University in 1990, a Juris Doctor Degree from the University of Puerto Rico School of Law in 1994, where he graduated magna cum laude, and after working as a Judicial Clerk at the Puerto Rico Circuit Court of Appeals, he completed a Master of Laws Degree in Labor and Employment Law from the Georgetown University Law Center in 1996