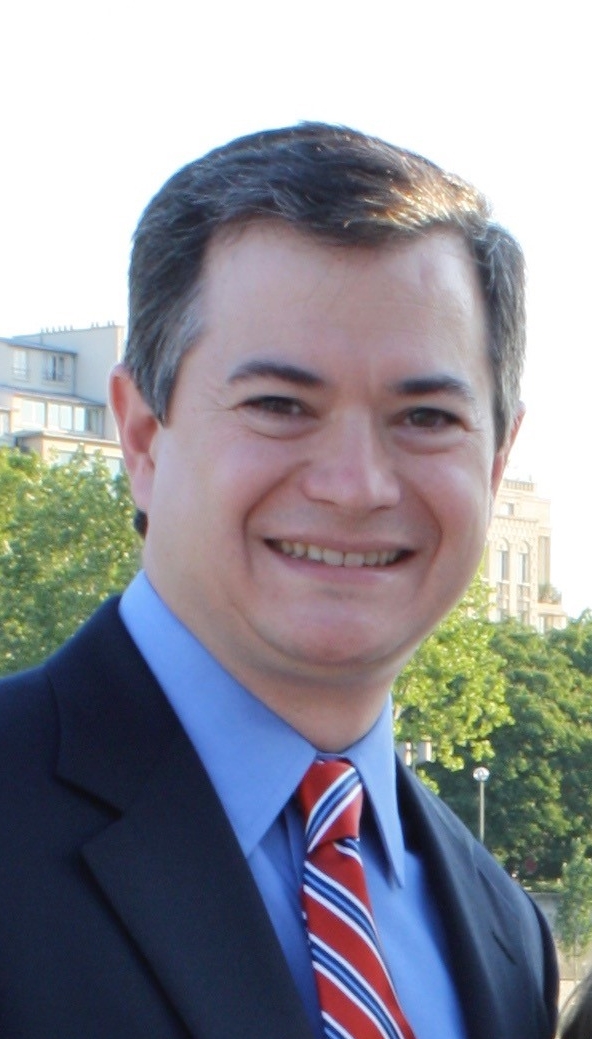 José A. B. Nolla-Mayoral, is a founding member of Nolla, Palou & Casellas LLC.  He is a business lawyer, with plenty of experience on all life cycles of a company, products, and business necessities in the areas of corporate, tax exemption, Act 73, Act 20/22, contracts, employment, litigation, lending, restructuring, real estate, construction, creditors' rights, and as a registered notary public in Puerto Rico .
In addition, his litigation experience includes lenders' liability, commercial arbitration, mediation, construction law litigation, litigation on non-competition and other restrictive covenants stemming from the employment, land use and eminent domain litigation.
Mr. Nolla-Mayoral has extensive experience providing employment and labor counseling services to both large and small public and private companies, financial institutions and banks. He has been engaged in labor and employment law practice, providing general advice and compliance counseling with Puerto Rico and United States laws and regulations.
He has represented management in litigation of sexual harassment and discrimination claims, contract disputes, wage and hour claims, workers' compensation, disability and leaves of absences issues, and other employee grievances and various other employment-related claims through court proceedings, administrative hearings, mediation and arbitration.
His practice includes counseling concerning creation and implementation of human resource policies and procedures and employee handbooks; negotiating and drafting executive compensation and severance packages and agreements; non-compete enforcement and avoidance; employee recruiting and hiring; performance management and appraisals; corrective actions; mergers and acquisitions; and employee terminations and reductions in force.  Mr. Nolla-Mayoral is also experienced in conducting training for all levels of management, human resource professionals, supervisors, and employees.
He is a member of the Puerto Rico Bar Association, the Federal Bar Association, the American Bar Association and the Society for Human Resource Management (SHRM).
He is admitted to practice in the Commonwealth of Puerto Rico, the United States Court of Appeals for the First Circuit and the United States District Court for the District of Puerto Rico.
Mr. Nolla-Mayoral has argued several times before the P.R. Court of Appeals.
His published opinions include: Xerox Corporation v Gomez Rodriguez, 2019 TSPR 19; Santana-Colon v. Houghton Mifflin Harcourt Publ'g Co., 81 F. Supp. 3d 129, (D.P.R. 2014),  2014 U.S. Dist. LEXIS 145447; Vidal v. Doral Bank, 363 F. Supp. 2d 19, 2005 U.S. Dist. LEXIS 5031 (D.P.R. 2005), 2005 WL 713161 (D.P.R. 2005); Gonzalez v. Oriental Bank & Trust, 2005 PR App. LEXIS 3193, KLCE20050017, January 12, 2005; Gonzalez v. Oriental Bank & Trust, 2005 PR App. LEXIS 2009, KLCE0500842, July 11, 2005; AFI v. Adquisición, 2003 PR App. LEXIS 1010, KLCE0300161, April 30, 2003; Gonzalez v. Oriental Bank & Trust, Federal Insurance Company-Interventor, 2002 PR App. LEXIS 2248, KLAN0200747, Oct. 25, 2002; Gonzalez v. Oriental Bank & Trust, 2002 PR App. LEXIS 2940, KLCE200200776, Aug. 16, 2002; Rodriguez Roman v. Banco Gubernamental de Fomento, 151 D.P.R. 383 (2000), 2000 WL 975618 (P.R.); Lopez Adames v. Doral Mortgage Corp., KLAN 199900323, Sept. 10, 1999, cert. den., CC-99-747, Dec. 29, 1999; Acosta v. ABC, Inc., Martin Marietta, 142 D.P.R. 927 (1997); Koren v. Martin Marietta Servs., KLCE 9500063, KLCE 9500070, 95 D.Ap. P.R. 502 (T. Ap. July 3, 1995)(but see Roberts v. USO of PR, 145 D.P.R.(5)(1998), 98 TSPR 25, 1998 PR Sup. Lexis 155), also Koren v Martin Marietta Servs., 997 F. Supp. 196 (D. P.R. 1998)); Santiago v. Palmas del Mar Properties, Inc., 143 D.P.R. 886 (1997); In Re: Palmas del Mar Properties, Inc., 932 F. Supp. 36 (D.P.R. 1996).
Prior to co-founding Nolla, Palou & Casellas LLC, Mr. Nolla-Mayoral practiced employment law for twelve years with McConnell Valdés, where he was a Capital Partner at its labor and employment practice, and where he was the publisher of their Labor Perspectives and Labor Update publication (1997-1998) and an editor of their Memos to Clients & Friends (2003-2006).  In addition to having been on the editorial boards of such publications he frequently contributed by writing on employment law issues.
Mr. Nolla-Mayoral received his J.D. cum laude from the Inter American University of Puerto Rico School of Law, where he served as an Associate Editor of the Inter American University Law Review and authored "La Doctrina de la Absorción de Culpas," Vol. XXVII No. 3, Rev. Jur. U.I.P.R. 645.  He was a student Law Clerk with U.S. District Judge Hector M. Laffitte
Mr. Nolla-Mayoral has attended the MIT Center for Real Estate's Summer Institute and taken courses in Real Estate Development, Real Estate Finance, and Negotiations.
In addition, he is an alumnus of several National Institute of Trial Advocacy ("NITA") and National Employment Law Institute ("NELI") programs.
He obtained a Bachelor of Science in Business Administration degree from the University of Puerto Rico, Mayaguez.
Mr. Nolla-Mayoral frequently speaks and writes on employment law issues.  Some of his recent presentations and publications:
Employment Provisions of the Sarbanes-Oxley Act of 2002: A New Landscape for Public Accounting Firms
Troublesome Amendment To Local Disability Statute Enacted Into Law
Whistleblowers Under The Sarbanes Oxley Act Of 2002 May Now File Complaints Before The Local OSHA Office
P.R. Department Of Labor And Human Resources Notifies Proposed Amendments To Exemptions' Regulation No. 13
U.S. Department Of Labor Proposes A Revamp Minimum Wages and Overtime Pay Exemption Regulations
Nuevo Reglamento Federal En Cuanto A Exenciones De Ejecutivos, Administradores, Profesionales Y Otras.